If you ever thought of a career in the Beauty Industry, or if you are interested in learning how to update and refine your skills as a nail technician, then let eye candy help you on your journey!
Trainer, Elaine Moore, has over 31 years in the nail and beauty industry and since qualifying as a professional trainer has been helping students to learn new skills and perfect existing ones! I am always keeping up on the latest techniques. You can view thousands of photos of my daily salon work in the nail art gallery and also my industry awards.

If you are interested in any of the training courses on offer, or don't see what you need, then give us a ring or call in to discuss what eye candy can do for you!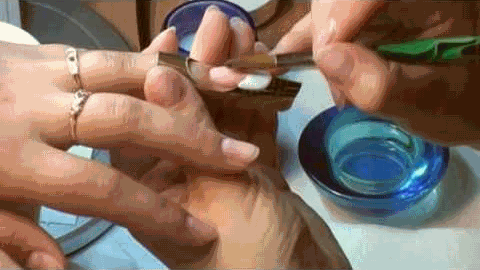 For each training course you will receive a full and comprehensive set of theory course notes and a kit (where stated) which will contain all the products and equipment needed to start you off!
Upon successful completion of the course, you will receive a diploma certificate, accredited by ABT which will allow you to gain insurance to work on the public.
It is your responsibility to ensure you have the correct insurance cover for the kind of work you will be under taking.
No insurance cover is required whilst on the course.