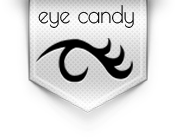 Self Employed Nail Technician
We are looking for an experienced, motivated nail tech to join the eye candy team on a self employed basis. The ideal candidate should have at least 2 yrs experience, be able to work quickly and to a high standard in both acrylic and gels, and hold a manicure, pedicure and lash and brow qualification.
A small clientelle will be a bonus to get you started but we are a very busy salon and clientelle will build quickly for a tech with a good standard of work.
Trade test required but Immediate start available.
You must be friendly, chatty and able to work well as a team.
Applicants can also upload pictures of your nail art straight to the gallery, via an Internet enabled Smart mobile phone. Once in the gallery, the photos are automatically uploaded to our facebook, twitter, tumblr, wordpress, blogger, google+ and pinterest pages. This is an excellent way of advertising your work in front of many thousands of people.
The salon is a busy row of shops in a suburb of Rotherham and is very close to Junction 1 of the M18 motorway.
Bramley has ample free car parking and there is a bus stop with main bus route to Rotherham outside the salon.
For more information, please contact Elaine on 01709 700 700 or message me on facebook.
Don't miss out, this is an excellent opportunity.